"I got a big — hahaha — EGO." -Kanye West
I have called out an immense amount of sh*tty behavior, both from others and myself. But it wasn't until recently I discovered the polarity of The Ego VS The Soul.
THIS SH*T right here.
THURL.
Get yo mfn pen & yo mfn paper.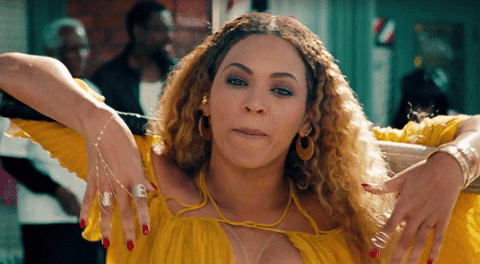 THE EGO.
This is the nigga whom we all embody about 90 percent of the time. Now, once upon a time I'd argue a mf down about insinuating I had a "big ego," assuming it was only in regard to my less-than-humble attitude. But, now it's completely different. I've had a million and one hiatuses and self escapes, but the one that I'm currently in the midst of has served a higher purpose.
I couldn't figure out why I was so disappointed, upset, dissatisfied, etc. with the people and situations in my life. I have a tendency to feel victimized or targeted a lot of the time. My expectations have NEVER been met by anyone or anything.
But why?
Imma good b*tch. Imma damn good b*tch. I'm deserving of some good karma. Good sh*t SHOULD happen to me. Imma good a** friend, imma good a** daughter, imma good a** companion. I go to church. I pay my tithes, I call my gramma every other day. I got that skidideepoompoppow ... like wassup?!


MY EGO.
that's what was up & honestly, it's STILL what's up.
Your Ego feeds your flesh.
Image
Titles
Outsiders
Worrying about the same things constantly?
EGO.
Always in your feelings?
EGO.
Self discouraging? Anxiety? Doubt?
EGO.
Worried about having a nigga? Concerned about finding a woman? A certain lifestyle? Income? Clothes and appearance?
EGO EGO EGO.
Always feel like your friends aren't good friends? Like certain sh*t should be going a certain way but it's not? Like people are forever trying you?
EGO.
Do you need constant recognition?
EGO.
Period.
Yea...
That sh*t marinated didn't it?
Yea, b*tch. That's you.
And me too.




But, here's the contrast...
THE SOUL.
This is the sh*t everybody claims to be in tune with, but they not tho! It's not their faults. Ego will fool the flesh into thinking it is aligned with the soul. Those people tend to look like "the extreme helpers" "the over doers" "intense naturalists" "the wiser than wise"...
Most times...
issa flodge.
BIG CAP.
This does not mean one cannot tap in or have access to their essence, it's just hard as hell. Especially in a worldly world like today.
Your Soul tends to your spirit.
HEART
Mind
Higher conscious
Can you easily forgive and accept?
SOUL.
Love yourself thoroughly, completely & honestly?
SOUL.
Other people's opinions of you don't harm you?
SOUL.
Are you sure of yourself majority of the time?
SOUL.
Are you understanding of the next persons actions?
SOUL.
You aren't easily influenced by media and what it may convince you of wanting and needing?
SOUL.
Did you block and delete that nigga's accounts? Did you leave his new girl alone? Are you done stalking your ex-girlfriends page checking if she's happy with her new guy?
That's yo mfn SOOOUUUUUUUUULLLLL.
Brief summation:
Ego takes. Soul gives. Ego wants more. Soul has enough. Ego expects apologies. Soul forgives regardless. Ego acts irrationally. Soul acts rationally. Ego doubts self. Soul knows self.
Tap tf in.
I've already felt lighter just in understanding the dynamics of this entire concept.
I genuinely hope y'all understand this sh*t
Check yourselves and Check In with yourselves.
Favor, Peace, Blessings.
Mimi.